Mulitple Seam Metallurgical Coal Project
Elko is one of the largest coking coal projects in British Columbia that has not been developed. The JORC resource has +117Mt in measured resources that can be upgraded quickly with further drilling and exploration.
Elko is fully permitted and drill ready unlike many other coal projects. All permits to drill the project are in hand and the project already has a number of roads in place that allow easy access to drill sites.
Low Environmental Footprint
The Elko Project can be an underground mine that lowers the environmental footprint. The projects coal seams can be mined through modern technologies.
The Elko Project is located approximately 26 kilometres east of the town of Elko, British Columbia and approximately 30 kilometres south of the town of Fernie, British Columbia. The Elko licenses are located within the Crowsnest Coal Field, part of the larger East Kootenay Coalfield where Teck has numerous producing coking coal mines. Drilling confirmed nine coal seams running through the Elko resource with thickness' ranging from 1.77m-12.70m and products ranging from semi hard to PCI Coal. Elko is located in a known mining area, with the advantage of having established infrastructure and supportive local communities. PAK has conducted in-field exploration activity and has advanced the Elko Project through to the initial Concept Design stage. The 2018 exploration program included 9 holes for a total of 3,451m of drilling.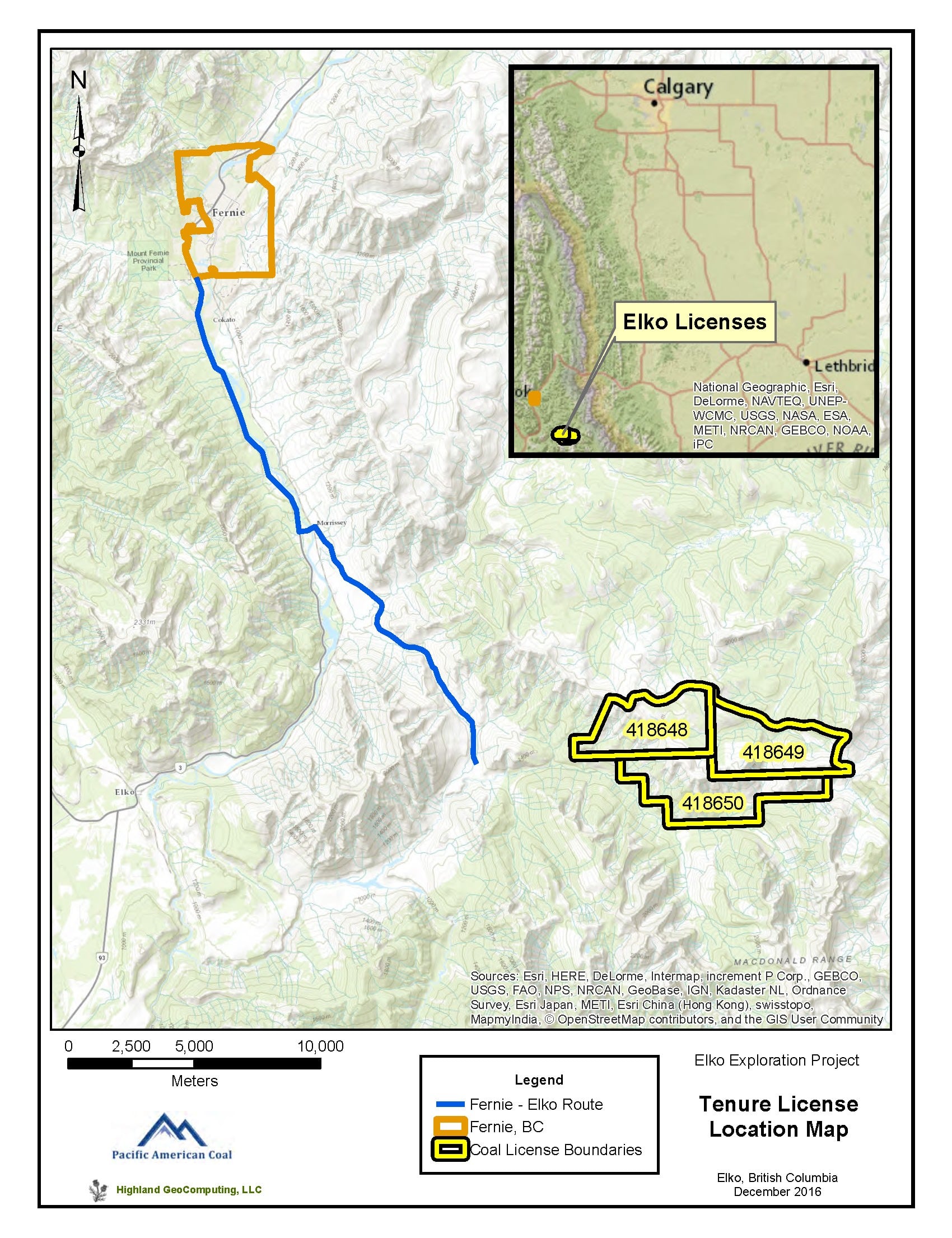 Coal quality at the Elko Project has a moderate to high FSI and low ash. The washed coal quality results confirm that seven of the nine seams are indicative of mid-vol, low ash, coking coal. The bottom two seams are in line with a mid vol, semi-soft coking coal to a PCI metallurgical coal. The Elko Project contains a large coking coal resource with the potential ability to produce a range of coking and metallurgical coal products.